The mission of 55 NORTH is to empower adults 55 and older to be independent, active, healthy, engaged and connected. Our vision is that all adults are supported, connected, and respected in their community.
55 NORTH delivers on our missi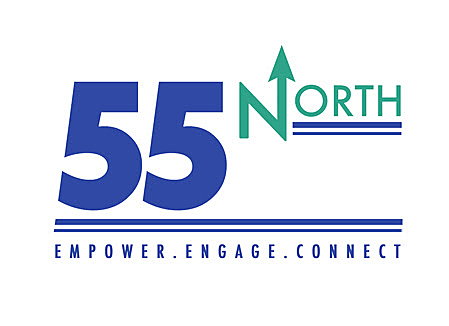 on through four pillars of service, offered at no cost to participants:
Transportation: Safe transport to and from medical appointments.
Nutrition: Home-delivered meals and grocery delivery.
Social Work Support Services: 55 NORTH's Licensed Professional Counselor is OSHIIP (Ohio Senior Health Insurance Information Program) certified to provide assistance with Medicare and Medicaid. She also provides help in navigating financial matters and linkage to community services, including those related to affordable housing, crisis management, caregiver support and more.
Health and Wellness Programming: 55 NORTH offers a full range of programs , including lectures, group discussions, exercise /fitness classes and cultural activities.
55 NORTH relies on funding from a variety of sources, including United Way and the Council on Aging of Southwestern Ohio, as well as Greater Cincinnati area churches, foundations, trusts, companies and individuals.
Your generosity is sincerely appreciated!